My Grandson John and I. He is a clown. :-)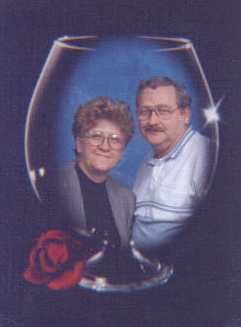 This is my sister, Nora. We hang out together. The cute guy is my brother-in-law, Dave.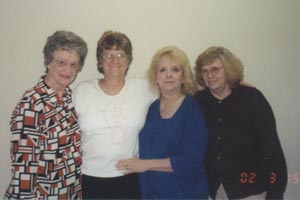 Here we have the four sisters ... from left to right ... Willa, Nora, Me (Johnnie) and Jessie.
There were Five Sisters
My Sister Frances passed away 1/21/96
Her Poem "THE CANDLE" is on next page.
Her nickname was Peggy.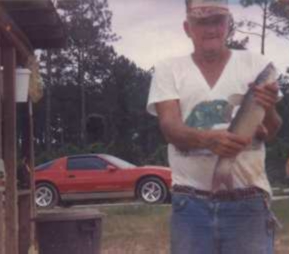 This is my brother, James. His nickname was Bucky and he loved to fish. He was my only brother. Bucky passed away November 2, 1998. I miss you, and I love you, brother.
---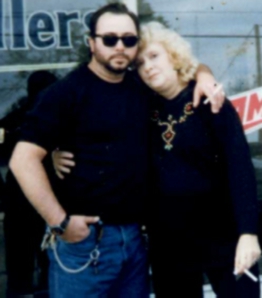 This is my oldest son Curtis, and me.
He was born 7/11/67...... killed in a car wreck 1/27/00.
You just never know. If you love some one, let them know. Like the Garth Brooks song says " If tomorrow never comes? " The last words Curtis said were " Momma, I love you"