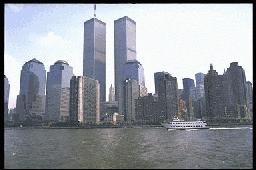 THE TWINS
The Twins had stood side by side for so many years,

They had housed all kind's of people, with many different careers,

These people were Moms and Dads, someone's child.. just to name a few,

Just people trying to get through life, a lot like me and you,
How could anyone know that on that day in the early morning sun,

This was the day, in just a little while, an Evil deed would be done,

People talked of screaming, running from the sound,

As they watched in horror, the Twins came tumbling down,
I sat and watched the TV screen, the tears ran down my face,

So many people had died so many trapped...... I prayed for his Amazing Grace,

People worked night and day, waiting for a sound,

Maybe even a tapping, from somewhere deep with in the ground,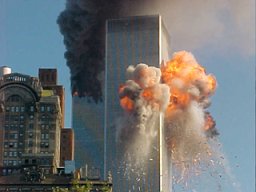 They would not give up on the task, trying to remain strong,

Until that sad day that we knew, ALL HOPE WAS GONE!!,

How could this happen in America, those Twins that had stood so grand,

Were now gone forever, now just a few grains of sand,

I will always remember that awful day when so many people died,

It will go down in history as " The Day America Cried",

ęcopyright ~ Johnnie Oakes ~
6/29/02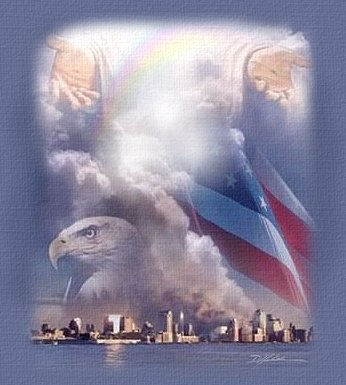 GOD BLESS AMERICA!!!